Part 3 of 4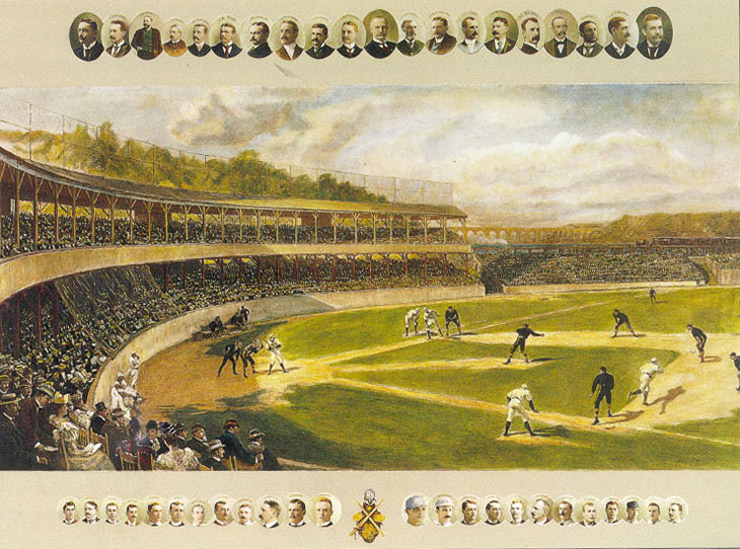 Part three of a four-part series looking at the potential impact of velocity and arm injuries
"OLD HOSS"
The historical time line of baseball has incredible value when trying to piece together answers as to current conditions within the game. In fact, go back and look at the data for pitchers from 1877 to 1970, it's truly amazing! Consider this. In 1884, Charles "Old Hoss" Radbourn pitched 678 innings with 73 complete games and recorded a 59-12 record for the Providence Grays!
And he did it with a 5'9 168 pound frame!
Of course, he died at the age of 42, but that's a different story. The great Cy Young averaged 35 complete games and 350 innings a year from 1890 to 1911!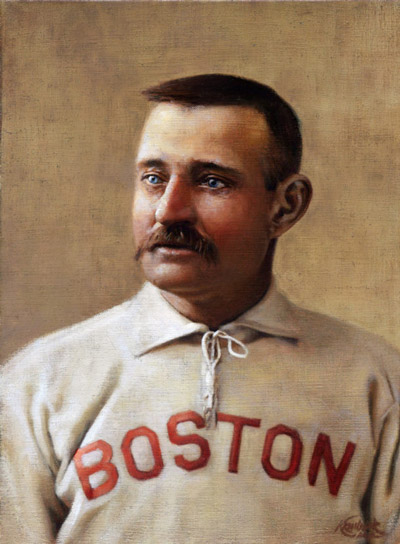 In contrast, the last MLB pitcher to log 300 innings in one year was Philadelphia Phillies lefty Steve Carlton in 1980.
This year, there was a total of 27 complete games for the entirety of the National League, and the MLB leader in innings pitched, Boston's Chris Sale, had 207 accumulated innings! That's not to say there's a level field when analyzing baseball periods, but how is it that Cleveland Indian legend, Bob Lemon can record 28 complete games, 4 saves, and 309 innings during the 1952 campaign with no arm problems until his retirement in 1959?
Why is it that today's high priced arms, who have the luxury of better science, training facilities, diets and added rest spend more time on the disabled list as noted?
But let's get back to the evolution of pitching for injury clues.
ADVENT OF PITCHER ROTATIONS
Tracing the history of pitching rotations in baseball's early days is murky at best because the period between 1871 and 1935 featured countless changes in innovation, rules and equipment.
Here's a quick look at baseball's chronology:
1837 – 1846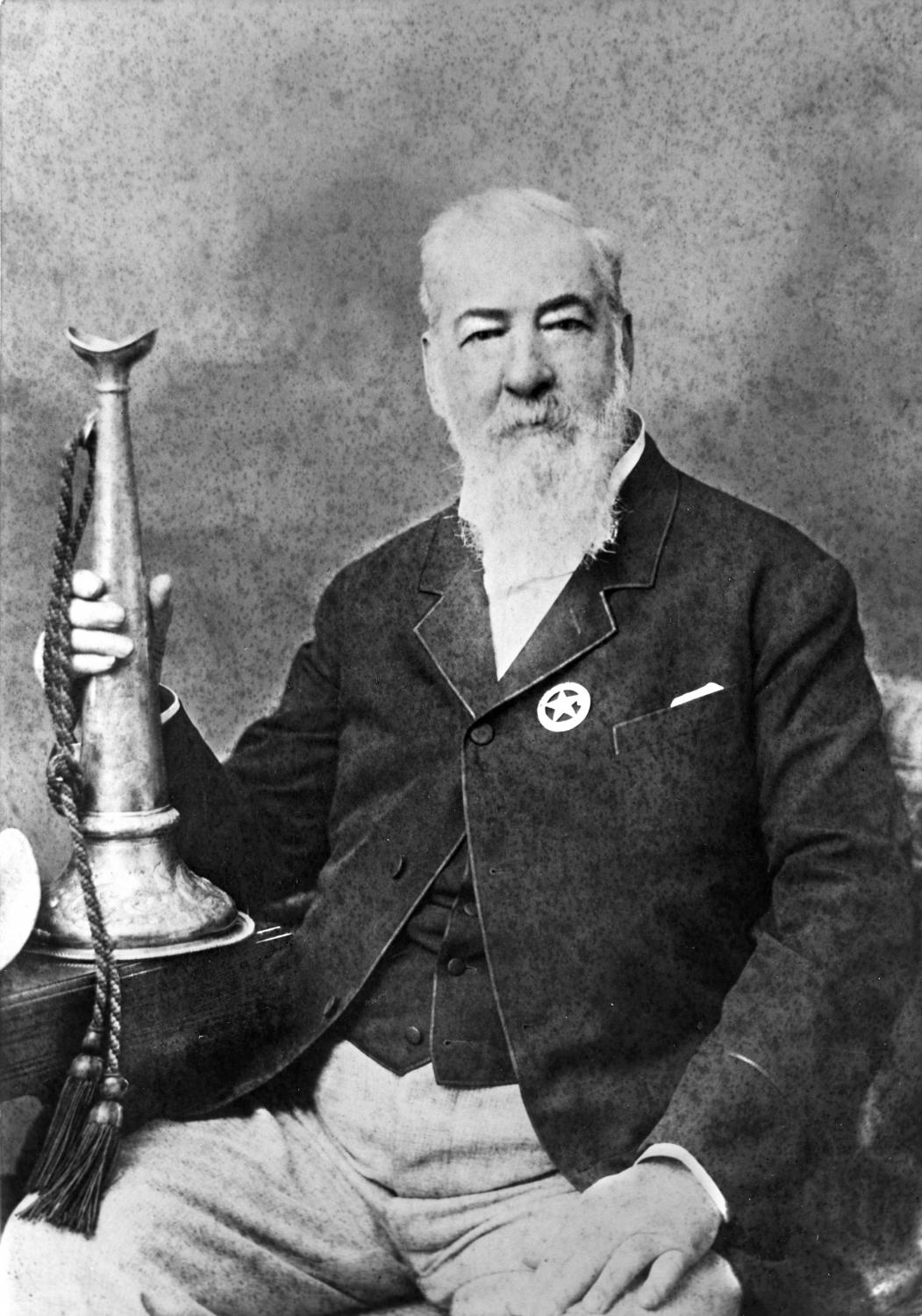 The first organized baseball team in the United States is formed. The Knickerbocker Club of New York with the "father of baseball" Alexander Cartwright, writes and finalizes most of baseball's rules.
     *  The first officially recorded baseball game in North America was played in                  Beachville, Ontario, Canada June 4th, 1838.
     *  The first officially recorded baseball game in U.S. history took place on June19,          1846 in Hoboken, New Jersey between the New York Nine and the New York              Knickerbockers.
1859 – 1869
Rule that bats could not be more than 2.5 inches in width is incorporated for play.

Pitchers box replaces the pitchers line. The 4-12 foot width and 3-7 foot length box is placed 45 feet from home plate.

The first dominant pitcher and first professional, Jim Creighton of the Brooklyn Niagaras begins playing at the age of 17.

Umpires are introduced

Rule that bats could not be more than 42 inches in length begins.

Walks are awarded after nine "misfires".
1871-1877
28 "Championship Games" are played in a 147 calendar day window.

"Below the hips" and "bent elbow" throwing allowed.

The National League is formed out of the National Association.

Chicago White Stockings pitcher, A.G. Spalding introduces a rubber core ball that is adopted for play.

Pitcher, George "Grin" Bradley starts all 64 games for the St. Louis Brown Stockings, completing 63.

Fielder gloves are introduced.
1880-1885
84 game schedule begins.

Overhead throwing by pitchers is allowed.

Raised leg windup is introduced eliminating the "running start" for pitchers.

Charles "Old Hoss" Radbourn pitches 678 innings with 73 complete games and records a 59-12 record for the Providence Grays.
1893
Rule that bats had to be round is introduced, effecting "flat-faced" bats for bunting.

Pitchers box is abolished and replaced with a "slab" 60 feet 6 inches from home plate.
1889-1903
Walk rule changed from 9 balls to 4.

Pitching immortal, Cy Young begins his career with the Cleveland Spiders. He averages 35 complete games a year for 21 years. 1900-1903.

The "Dead-Ball" Era begins with 17 pitchers recording 30 game win seasons from 1900 to 1919. Only 3 pitchers record 30 game win seasons after 1919.

The American League is formed.

First "World Series" is played between the American League champion (Boston Americans) and the National League champion (Pittsburgh Pirates). Pittsburgh wins 5 games to 3 in the best of 9 series.
1910-1919
Owners looking to add more offense to the game introduce a new cork-centered ball during the "Fall Classic".

St. Louis Cardinals GM, Branch Rickey creates baseball's farm system.
1912-1920
Boston's Fenway Park opens with center field measured 488 feet from home plate. Pitchers paradise.

Cleveland Indians shortstop Ray Chapman dies after being hit in the head by Carl Mays of the New York Yankees. Stained or mutilated baseballs are outlawed.

Babe Ruth officially ends the "Dead-Ball" Era with 27 home runs and is traded to the New York Yankees.

Beginning of the "Golden Era" 1920-1960, ERA's escalate to a high of 5.04 in 1936.

Major League Constitution begins (MLB), forming one entity for both the American and National Leagues.
1931-1935
Sacrifice fly rule brought back and modified.

Fielders not allowed to obstruct vision of hitters in defensive alignments.

First All Star Game is played at Comiskey Park in Chicago.

First night baseball game is played at Crosley Field in Cincinnati between the Reds and Phillies.

Cincinnati Reds become first team to travel by airplane.
CHAMPIONSHIP GAMES
It's interesting to note that in 1871 the National Association played a schedule of 28 "championship games" in a baseball calendar of 147 days.
That suggests teams had 4.2 off-days for every game played, thus pitcher recovery issues weren't in play. In fact, by 1876 when games increased to 64 games, George "Grin" Bradley (no relation) pitched all 64 games for the St. Louis Brown Stockings.
He was also the first pitcher to record a no-hitter against the Hartford Dark Blues on July 15, 1876 and pitched all but four innings for the Brown Stockings that year. As game schedules and rules evolved so did the diminishing returns of having one pitcher. By 1880, there were more games played than off-days (84 game schedule).
Combined with pitcher rule changes that encouraged the use of an overhead fastball, the need for additional pitching for teams increased.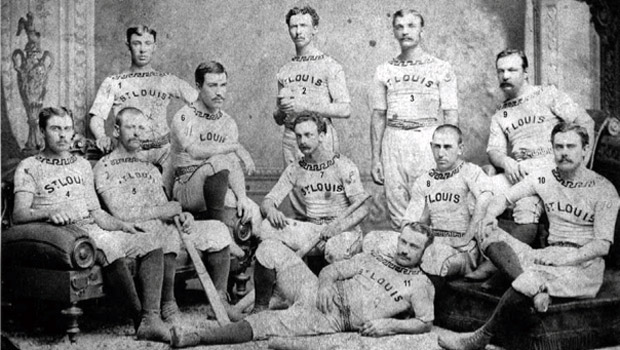 While teams had experimented with various staffing of pitchers during the early years, it wasn't until 1905 that an increased game schedule (off-days accounted for 11 percent of the schedule, which is the figure MLB uses today) necessitated the need to rotate pitchers effectively.
THE NATIONAL PASTIME
By the 1930's, after the dominance of the "Dead Ball" Era (1901-1919) and the outlawing of doctored baseballs used by pitchers in the '20's, teams began settling into four-man staffs with regularity after it was first introduced by Frank Selee of the 1901 Boston Nationals.
The New York Yankees used a successful staff of four starring Hall of Famer Lefty Gomez to supplement their offensive treasures of Babe Ruth and Lou Gehrig, while the great "Gas House Gang" led by the Dean brothers ("Dizzy" and "Daffy") brought the St. Louis Cardinals into baseball immortality. As the '30's transitioned into the war years of the early '40's, baseball was locked into four-man staffs giving pitchers three days of rest or less to combat the offensive shift of big hitters found in Boston and New York of note.
The Cleveland Indians of the late 1940's pitched a dominant staff of Bob Feller, Bob Lemon, Early Wynn and Satchel Paige on their way to Cooperstown.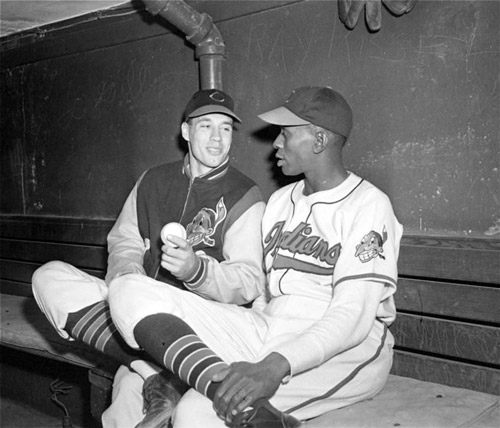 By the 1950's New York Yankees manager, Casey Stengel used his four man staff strategically by rotating his ace, Whitey Ford against the best teams. And by the 1960's, set scheduled days for pitchers introduced the legitimacy of the term "rotations". Official designation of bullpen roles added to the dominance of the last great pitcher decade which also recorded the last 30 game winner, Denny McClain, and the lowest recorded E.R.A. of 1.12 by Bob Gibson.
So dominant were pitchers in this decade that by 1969 MLB changed the height of the pitcher's mound from 15 inches to 10 and changed the strike zone back to post 1950.
This shifted the balance of power from the mound to hitters and by the beginning of the 1970's, baseball was rife with revolutionary changes.
Here's the timeline:
1946-1955
The "Integration Era" begins with Jackie Robinson breaking the color barrier as a Brooklyn Dodger. Talent increases with the integration of Negro League players including future Hall of Famers, Robinson, Josh Gibson, Satchel Paige, Cool Papa Bell.

Television begins its impact on baseball.

Homeruns jump 62% after balls are "livened", complete games decline, saves increase in the A.L. by 45%.

Strike zones lowered from top of shoulder to arm pits and bottom of knee to top. Homeruns increase.

Baltimore Orioles manager, Paul Richards begins using pitch counts to monitor young pitchers.
1960-1969
Calendar pitcher rotations take root and designated reliever roles evolve.

The American League changes to a 162 game schedule from a previous 154 game schedule.

MLB "Expansion" Era begins with 7 franchises added from 1961-1976 effecting the talent level.

Roger Maris breaks Babe Ruth's single season homerun mark of 61 homers.

MLB commissioner, Ford Frick reinstates pre-1950 strike zone.

Expansion New York Mets hit for a team average of .219, lowest in the N.L. since 1908.

The American and National Leagues split into Divisions.

Amateur draft instituted

MLB changes the height of mounds from 15 to 10 inches; five pitchers record sub 2.00 ERA's led by St. Louis Cardinals ace Bob Gibson's 1.12 ERA; Detroit Tiger's ace, Denny McClain wins 31 games; League hitters average .230, New York Yankees hit .214; Strike zone changed again to post 1950.
CH-CH-CH-CHANGES
Curiously, at the same time in the early 1970's when radar guns were being birthed, events that have forever changed baseball were forged as well.
The American league adopted the designated hitter (DH) rule in 1973 at the same time as St. Louis Cardinals outfielder, Curt Flood was challenging baseball's reserve clause which had maintained a stranglehold on players' ability to offer their services to other teams once their contract expired. The case eventually went to the Supreme Court and ultimately paved the way for Oakland A's Cy Young Award winner, Jim "Catfish" Hunter to win free agency in 1974. And the first official birth of a five-man pitching rotation was making headlines on the West Coast.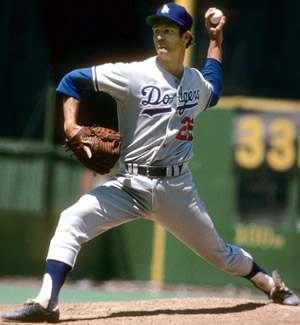 The Los Angeles Dodgers with a talented rotation of five quality starters including ironically, Tommy John began the modern evolution away from four-man set rotations.
Of course, the Dodgers were simply wanting to take advantage of a deeply talented staff as opposed to reconstructing workloads in the attempt to impact better arm health.
1973-1976
Curt Flood challenges Player Reserve Clause.

American League introduces the Designated Hitter Rule.

Radar gun to measure pitches introduced at Michigan St. University.

Los Angeles Dodgers introduce their five-man rotation.

Los Angeles Dodgers pitcher, Tommy John has revolutionary UCL surgery later named after him.

Oakland A's pitcher, Jim "Catfish" Hunter wins landmark free agency case; Free Agency Era begins and player salaries skyrocket.

Shortage of horses force baseball to be made from cowhide instead of the historic horsehide covers.
THE FIVE ACES
By the 1980's, the five-man rotation found more traction across MLB as pitchers were routinely rested four days between starts as opposed to three days in a four-man rotation.
Led by Billy Martin's Oakland A's, whose talented staff (known as the "Five Aces") served notice that Major League mounds were signaling a new/old approach to pitching. The A's were led by Rick Langford who logged 28 complete games from his 33 starts. Mike Norris, the 1980 Cy Young runner-up, had 24 complete games, Matt Keough 20, Steve McCatty 11, and Brian Kingman 10. Amazingly, Oakland's staff finished nearly 57% of their starts (154/271) in 1980-81!
Again, compare that to this year's Oakland A's who recorded 1 complete game. The added starter apparently didn't change Martin's drive to keep heavy pitcher workloads that had served him and Major League Baseball since the change to a cork-centered baseball in 1910.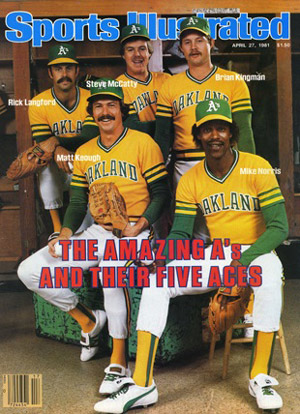 But, by 1984 the Aces were no more as injuries took its toll and heavy workloads blamed despite an extra day of rest. But, whispered in corners was the role of the strains associated with the "spitball" that was promoted by Oakland's legendary pitching coach, Art Fowler.
Mike Norris blamed his "screwball" for his too soon demise, but whether it was the lack of attention to pitch counts, delivering at risk pitches, or too much rest between starts, Oakland had forced the conversation to five-man rotations and the management of heavy workloads.
1980-1988
Billy Martin's Oakland A's "five aces" solidify MLB's move to five-man rotations.

Reliever, Bruce Sutter of the St. Louis Cardinals and Houston Astros starter, Mike Scott dominate baseball with the "split-finger" fastball, a reinvention of the "forkball" by Phillies' Bert Hall in 1908.

Oakland A's Manager, Tony La Russa's "quality start" formula of 100 pitches for starters begins.

Steroid use in MLB is whispered.
As baseball's pendulum began its swing, owners were now cautious with their large investments and pushed their staffs to be ever vigilante with the arms. Ultimately, the heightened dollar on the muscle mentality created a new dynamic in science training as more teams explored throwing cycles and began using technology to better understand the body while delivering a baseball.
And pitch counts became an important topic within organizations.
PITCH COUNTS
In the mid 1950's, Baltimore Orioles manager, Paul Richards nurtured a young pitcher named Milt Papas by limiting his outings to seventy pitches.
Ever the innovator, Richards was also the first manager to track on base percentages of his players, but his creation of keeping specific pitch counts on pitchers was an anomaly at the time. His strategy for Papas paid big dividends as the big righty went on to record 217 wins during a seventeen-year career. Twenty years later, Richards passed along a strict 100 pitch threshold strategy for young pitchers to Tony La Russa when La Russa was a minor league pitching coach with the Chicago White Sox and Richards was the key voice in that organization.
La Russa then laid the foundation for what has evolved into specialized pitching roles when he became the manager of the Oakland A's back in the late 1980's. The A's, as mentioned during Billy Martin's tenure were burned by extended outings and La Russa's plan to reduce starting pitcher workloads to 100 pitches and turn the game over to his bullpen became a winning formula.
Thus, the "quality start" of six innings wrapped in pitch count wrapper success carried the A's to three consecutive World Series births from 1988-90.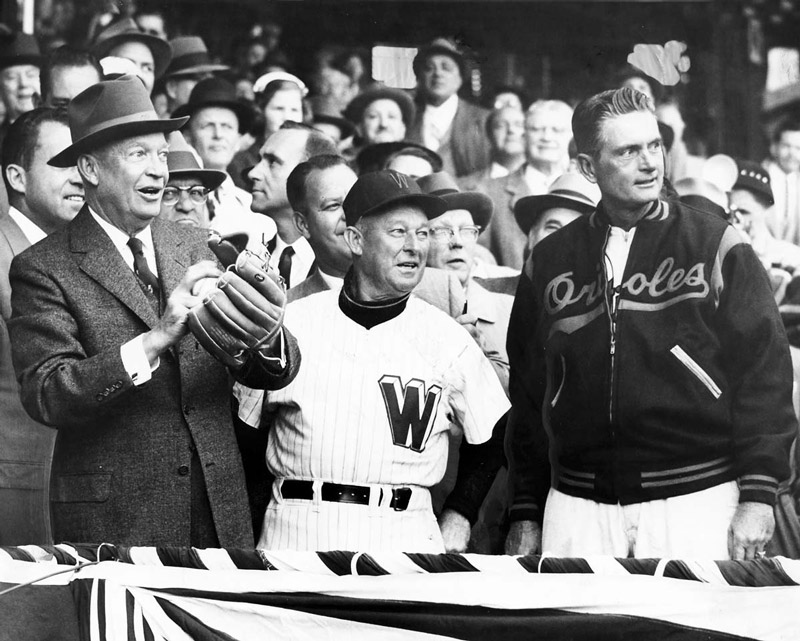 Today, pitch counts and baseball go together like the seventh inning and stretches. In 2017, MLB league average for pitches per game by starters was at 92, and the average length of innings pitched by those who began the game was at 5.5 innings over the course of 162 games.
Interestingly, within this equation only 18 games out of 4,860 played witnessed a starter throw more than 120 pitches in an outing!
That's in comparison to La Russa's 1988 when 597 games recorded a pitcher with over 120 pitches in a game and starters were averaging 6.4 innings a start.
Historically, pitches per game and innings weren't really used to evaluate a pitcher's injury risk prior to five-man rotations. Case in point, Nolan Ryan once logged 235 pitches over 13 innings in a 1974 game with the Angels! Of course, that pales in comparison to the greatest game ever pitched by two starters when Brooklyn Dodgers pitcher, Leon Cadore and Boston Braves pitcher, Joe Oeshurled combined to hurl 26 innings a piece in a marathon 1920 game!
Cadore threw an estimated 360 pitches while Oeschger threw 319 pitches!
Nonetheless, counting pitches in the modern era is here to stay and has effectively impacted the game for better or worse. Surely, I mean for the better right?
1992-2005
*Long Ball Era begins.
*Camden Yards in Baltimore opens followed by 13 new hitter friendly stadiums.


*Leagues begin using a 3-division format with Wild Card teams added to playoff          mix. And season ending Division Series and League Series Championship.
*Popular inter-league play begins.
*MLB begins testing for drug
*Drug testing penalties begin.
2010-2017
*Cincinnati Reds reliever Aroldis Chapman records an unofficial pitch at 106 mph.
*International signing cap instituted.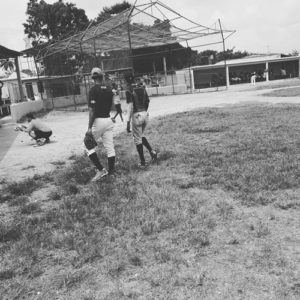 *International player numbers increase to 28% of MLB player totals.
*Relievers face a Major League record 36.7% of all batters.
NEXT: Tommy's Got A Gun: Counting Backwards and Japanese Summers
PREVIOUS: Tommy's Got A Gun: How Velocity Influences Arm Injuries