Part 2 of 4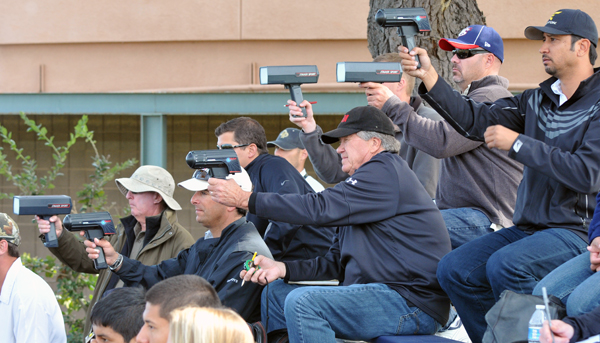 Part two of a four-part series looking at the potential impact of velocity and arm injuries.
"People are fascinated with velocity. It's the speed. That's why we put the speeds up on the scoreboard. It's a way of entertaining the fans."

– Boston Red Sox President of Baseball Operations, Dave Dombrowski
The MLB (Major League Baseball) Network aired a segment in early 2017 discussing the explosion of big league pitchers requiring Tommy John surgeries.
Former Orioles minor league pitching coordinator, Rick Peterson and former Marlins pitcher, Al Leiter brought out the highlights of the topic and attempted to unlock some of the mystery associated with elbow joint injuries. Both men are highly respected inside baseball circles and have carved out successful careers because of their knowledge and ability to perform or communicate the science and art of pitching.
For those unfamiliar with Tommy John surgery, it's a surgical graft procedure in which the ulnar collateral ligament (UCL) in the medial elbow is replaced with either a tendon from the patient's own body, or the use of a tendon from donated tissue.
The surgery is named after former major league pitcher, Tommy John who was the first baseball player to undergo the procedure in 1974 as a member of the Los Angeles Dodgers. In the introduction to the segment, Leiter cites an escalating statistic from MLB player analysis that said 1,397 Tommy John surgeries have been performed on pro pitchers since 1974.
Also, 87% of games in 2017 have had at least one pitcher with Tommy John.
Even more alarming was the graphic that stated from the year 2007 to 2011, 57% of all TJ surgeries were performed on players 15-19 years of age!
So, let's explore some of the issues surrounding baseball arm injuries.
MEDICAL SCIENCE
To begin with, there is no lack of knowledge on the topic of Tommy John injuries. In fact, search "Tommy John injuries" and you will find a wide range of information from scientific papers to simple blogs covering as much as the reader can absorb about TJ.
Here's a nice tidy paragraph from a paper titled, "Relationship between throwing mechanics and elbow valgus in professional baseball pitchers" by Sherry L. Werner, PhD,a Tricia A. Murray,b Richard J. Hawkins, MD, FRCS(C),c and Thomas J. Gill, MD,d New Orleans, La, Vail, Colo, and Boston, Mass.
"Because of the high speeds of movement and excessive ranges of motion in pitching, the elbow joint is particularly susceptible to injury. During the delivery phase of pitching, maximum external rotation (MER) at the shoulder joint ranges from 150° to 180°. Elbow extension speeds as high as 3000°/s have been observed. The forces and torques producing these movements at the shoulder and elbow place tremendous tension on the soft tissues of the medial side of the elbow and tend to compress the lateral side. This type of loading, termed valgus extension overload, is thought to be the major pathologic mechanism of the elbow in throwing. Werner reported a mean peak valgus torque of 120 Nm for a professional population of pitchers."
Sports medicine professionals at online Medscape say it differently:
"The acceleration phase of the overhead throw causes the greatest amount of valgus stress to the elbow. Extension occursat a rate of up to 2500° per second and continues to 20° of flexion. During this phase, the forearm lags behind the upper arm and generates valgus stress while the elbow is primarily dependent on the anterior band of the UCL for stability. During the acceleration phase, valgus stress can exceed 60 Newton Meters (NM), which is significantly higher than the measured strength of the UCL in cadavers. The valgus force can, therefore, overcome the tensile strength of the UCL and cause either chronic microscopic tears or acute rupture."
Did you get all that? If you're a physician or pitching coach maybe, but for fans, parents and the average population my guess is no.
To simplify the above paragraphs, when the pitching arm is accelerating at high speed, pressure is placed on the soft tissues of the elbow and can lead to possible injury. Alright, I think we have it, throwing at high rates of speed isn't a healthy activity.
But what about the pitching delivery itself?
SCIENCE OF 90
Baseball science suggests that it takes a power to weight ratio of 1.5 or better to throw a pitch 90 mph. Thus, a pitcher would need to produce enough power to move weight equal to 150% of his body composition. Simply put, a pitcher needs to move more weight than he weighs and do it within the framework of balance, timing and direction. Here's how former Texas Rangers pitching coach and noted pitching authority, Tom House says it:
"People who throw hard are mechanically efficient and can transfer energy efficiently. Everyone used to think that throwing hard was genetic. But we're discovering that it's not. You can affect your gene pool."
Circling back to clues that lead to Tommy John, are there mechanical movements that influence injuries?
PITCH MECHANICS
Performance training guru, Kyle Boddy of Driveline Baseball is a pitching scientist who uses "high-speed video to measure kinematic variables" in order to create better pitching outcomes.
His work on mechanical cues in a pitcher's delivery is worth investigating for true baseball engineers. Boddy believes that four areas should be examined when studying "elbow valgus":
Shoulder abduction angle at instant of stride foot contact (positive correlation)
Peak shoulder horizontal adduction angular velocity (positive correlation)
Elbow angle at instant of peak valgus torque (negative correlation)
Maximum shoulder external rotation torque (negative correlation)
The four areas noted relate to the transitions pitchers create within a delivery and the relationships of shoulder and elbow positions that lead to potential problems.
Thus, poor pitching mechanics magnify valgus stress and should be examined in understanding the delivery of a pitcher and heightened inefficiencies that could lead to injuries.
But, Boddy adds something very interesting:
"Unfortunately, as far as I can tell, the biggest factor (relating to UCL injuries) is variance and luck. That sucks to hear, because people want a single defining reason."
Wow! In other words, there's no silver bullet answer to the question of elbow joint health. Because the complex neuromuscular machinery isn't a single in-put and single out-put system, identifying causes is challenging.
Of course, science is pretty consistent when it says that micro-tears add up over time and ultimately lead to injuries, not singular pitches. It's important to recognize that each pitcher and delivery is unique and will either add or lessen the risk based upon motions of the connective bones and muscle paths as well as the construction of the genetic properties of each player.
But, what have we learned other than the laws of physics applied to the human body while pitching a baseball?
How did pitching evolve into a conversation about Tommy John?
NEXT: Tommy's Got A Gun (Part 3): Ch-Ch-Changes-The National Pastime Chronology
PREVIOUS: Tommy's Got A Gun (Part 1): History and the Evolution of Pitching