Part 3 of 4
"Science is the key to our future, and if you don't believe in science, then you're holding everybody back." Bill Nye (the science guy)
One of the most notable modern baseball scientists is Baltimore Orioles assistant general manager for analytics, Sig Mejdal. His background includes working at NASA as a biomathematician and with aerospace defense giant, Lockheed Martin's satellite operations unit. He has bachelor's degrees in mechanical and aeronautical engineering as well as a master's degree in operations research and cognitive psychology. In addition to his role with the Orioles, his prior front office work in baseball includes stints with the St. Louis Cardinals and Houston Astros. In a December 2021 interview with John Meoli of the Baltimore Sun, Mejdal describes how "exploding areas of data and technology" fit into the game.
"Analytics is just measurements of real life…change has often been tough across the game for the last two decades. The data explosion in the game has given no quarter to the baseball lifers (because) analytics influences everything from an international signing to the first draft pick to a free-agent signing to in-game strategy…If you're an analyst, to some degree you're going to find yourself as a contrarian because you're looking for something convention has missed. We're not a nonprofit. We're searching for these inefficiencies in order to take advantage of them, and in order to take advantage of them, you need to convince the decision-maker that this is worthwhile and none of the decision-makers are tenured. So we often — as an analyst — we often find ourselves in the world of change management. In order to realize the potential from the analytics, you need to have a social maturity and a sensitivity in order to convince human beings that this is the way to go."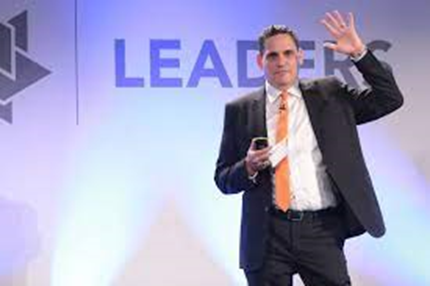 I wonder if social maturity and sensitivity were included in the data capture and analysis during the 2020 World Series between the Tampa Bay Rays and Los Angeles Dodgers?
In Game 6, Rays left-handed ace pitcher, Blake Snell was pulled after posting a dominant nine strikeout and zero walk haze through the first five innings. It did not matter that no lefty pitcher in World Series history had ever recorded Snell's domination in under 6 innings, what mattered to the Rays was adhering to computer matchups that favored going to the bullpen.
The Rays went on to lose the game and the World Series. Maturity and sensitivity aside, when an organizational structure is built upon data as opposed to human judgement, I suppose it becomes live by the SABR and die by the SABR.
Nonetheless, the rationalistic approach to the game today is complete as all 30 MLB teams use complex algorithms for game strategies, predicting player performance, and to quantify career development and player values.
WAR: What's It Good For?
To better understand how technocratic calculations drive the game today, let's look at one of the most important and broadly interpreted terms used in baseball known as "Wins Above Replacement" (WAR). Developed and created by technocrats more than 30 years ago, this metric measures how much better (or worse) a player is against a typical average player. WAR assists teams in their quest to increase team wins by placing the best identified players statistically on the field. According to FanGraphs, an online clearinghouse for baseball statistical analysis, "The goal of WAR is to provide a holistic metric of player value that allows for comparisons across team, league, year, and era and a framework for player evaluation."
Calculating a player's WAR is subjective depending on who is calculating the numbers, but I'll borrow from SABR writer Piper Slowinski to shed a little light. Here is his WAR equation for positional players:
WAR = Batting Runs + Base Running Runs + Fielding Runs + Positional Adjustment + League Adjustment + Replacement Runs / Runs Per Win.
Slowinski notes:
"WAR offers an estimate to answer the question, 'If this player got injured and their team had to replace them with a freely available minor leaguer or a AAAA player from their bench, how much value would the team be losing?' This value is expressed in a win's format, so we could say that Player X is worth +6.3 wins to their team while Player Y is only worth +3.5 wins, which means it is highly likely that Player X has been more valuable than Player Y…WAR estimates a player's total value and allows us to make comparisons among players with vastly different skill sets…"
According to FanGraphs, the following were MLB's top players in 2022 identified by WAR:
#……Name……………………Team…………………..Total WAR
1……Aaron Judge………….NY Yankees………….11.5
2……Shohei Ohtani……….LA Angels……………..9.5
3……Manny Machado…..SD Padres……………..7.4
4……Nolan Arenado……..STL Cardinals…………7.3
5……Paul Goldschmidt….STL Cardinals…………7.1
6……Freddie Freeman…..LA Dodgers……………7.1
7……Francisco Lindor…….NY Mets………………..6.8
8……Yordan Alvarez………HOU Astros……………6.7
9……Jose Altuve…………….HOU Astros……………6.6
10….Mookie Betts…………LA Dodgers…………….6.5
For the record, the highest WAR ever recorded was 14.0 set by 26-year-old Babe Ruth in 1921. Ruth also has the highest career WAR having posted an astonishing 183.1. But WAR has several problems starting with the inability to establish an industry standard. Apparently, WAR is in the eye of the beholder because most organizations and media companies do not release their formulas for WAR much like the Colonel's special recipe, thus WAR lacks uniformity. This is a bit of a problem for those who claim to be experts in scientific observation because how can you calculate "an equal playing field for players" when not everyone agrees as to what defines a replacement player or how a position or team roster is properly weighted?
For example, WAR is known to overvalue fielding positions like centerfielders over corner outfielders and ranking catchers against other positions is on par with Einstein's theory of relativity as to difficulty. Good players on bad teams are valued over good players on good teams and many other wrinkles that categorize WAR as subjective in nature and not objective as the technocrats wish us to believe.
For pitchers, WAR is even more complicated to calculate, I will spare you the technocratic formula, but take for example Preacher Roe (a five-time major-league All-Star pitcher from 1938 to 1954 with the Cardinals, Pirates, and Dodgers). Roe recorded a stat line in 1945 that included a 14-13 record with a 2.87 ERA, 149 strike outs, and a 7.3 WAR. Contrast that with his 1951 season when he was 22-3 with a 3.04 ERA, 113 strike outs, and a 5.01 WAR.
Of course, the WARriors admit that, "WAR is not meant to be a perfectly precise indicator of a player's contribution, but rather an estimate of their value to date. Given the imperfections of some of the available data and the assumptions made to calculate other components, WAR works best as an approximation."
It didn't seem to be an approximation formula in 2016 when the Major League Baseball Players Association (MLBPA) announced their belief that the game's top awards (MVP and Cy Young) were overly influenced by WAR calculations. MLB agreed and requested that media partners not portray WAR as accurate indicators of grade assignments. Why would both MLB and MLBPA agree to tamp down on WAR? Because high or low WAR grades equates to money and the last thing the two sides want to do is fight over an impossible formula of value. They already have a lot of money issues to fight over.
Another Outlaw Named James
Even the forementioned high priest of SABR, Bill James, who some point to in his 1982 Abstract as the genesis of WAR, penned an interesting article on his website that is a direct hit against the math behind the metric. Titled, "The Real Problem With WAR", James explains comparative derivatives, a division of statistical study that seeks to analyze likeness. The problem according to the article is that small percentage errors identified by comparative derivatives can have huge consequences. According to James:
"The REAL problem with WAR is that it is a Comparison Derivative—thus, highly sensitive to small errors…WAR assumes that the Replacement Level is a constant. It is NOT a constant; it's a variable…It's just a made-up number. It could be off by 20 or 25%–by itself, before it is magnified."
Because of WAR's flaws, something he recognized over twenty years ago, James set out to create a system for player evaluation that would encompass positions, teams, and even the eras of player performances to better determine the sum of a player. Subsequently, his book Win Shares (co-written with Jim Henzler) set new guidelines for the debate of number science and performance.
While James' and Henzler's work is complicated and takes up over 80 pages in defining its formula, the general overview is that team wins are the foundation of a more accurate system and are primary in calculating values. Overall, the Win Shares formula is arguably more effective than WAR when determining value, but value and ability are different topics when answering our question of what a ballplayer is.
Nonetheless, as thought provoking and sensible as James' book is, it only emboldened new derivative assaults on the fortress of WAR. Today, we have Win Shares Above Bench (WSAB), Win Shares Percentage (WSP), Win Shares Above Average (WSAA), and All-Star Win Shares (ASWS). While each carries water for science, it remains that WAR is the most recognizable acronym relating to the technocracy behind the SABR revolution.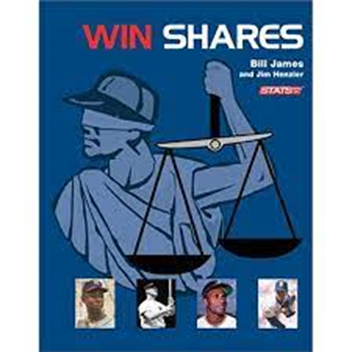 Forget Brad Pitt, Remember Jonah Hill
It is interesting and important to note that the evolution of WAR to identify player values began as an attempt to assist front office managers whose financial hands were perpetually tied by baseball owners unable or unwilling to commit resources to build competitive rosters. When Michael Lewis penned his seminal book Moneyball in 2003, the sabermetric approach of roster construction to offset the advantages of large payroll teams caused a paradigm shift not only in baseball but within the sports universe.
At its root, it can be said that the search for algorithm gold by some teams is nothing more than the rubbing of coins by major league purse holders who are indifferent to the social value of baseball. Many causal observers of MLB are not aware that the League does not have a player salary cap or minimum team payroll when it comes to spending. In fact, the gap between the highest and lowest baseball spenders is more than twice that of the NBA and triple that of the NFL and NHL.
David versus Goliath
According to Sportrac (a salary database website), the top eight MLB teams with the highest payrolls in 2017 averaged $198.7 million. That number was more than twice the median payroll of the smallest eight payroll spenders calculated at $85.5 million. By 2021, the gap increased to three times as much between the haves and have nots. Moving into 2023 the projection is four times as much!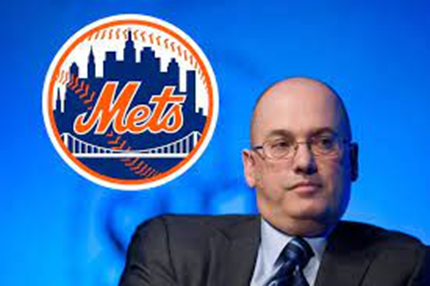 Case in point, the Oakland A's player payroll in 2023 is projected to be $61 million while the New York Mets (under new owner Steve Cohen) are an astonishing $355 million according to FanGraphs. For a handful of owners like Cohen, who have large markets to support their expenditures, MLB implemented a "Luxury or Competitive Balance Tax" in 1997. Basically, MLB levies a tax on the amount of a team's player payroll that exceeds a predetermined amount set by the League. In 2023, the luxury tax thresholds were set at $233M, $253M, $273M, and 293M, with increasingly heightened penalties for each team that spends above each threshold.
Follow the Money
The Luxury Tax collected by the League for overzealous payrolls is split between the players association (MLBPA) and the owners who stay within the suggested limits. So, if you are a small market team with an owner that maintains tight fiscal operations, the tax equates to important revenue for the club.
Additionally, Major League Baseball has a revenue sharing policy that requires teams to send 31% of their local net revenue into what is called a "putative" pool. This pool is then distributed equally to all 30 teams. This is a direct way for the "have nots" of MLB to receive more money from the "haves" all in the name of competitive balance. Is it any wonder that more than half of the 30 MLB teams finished the 2022 season at or under .500? Incentivizing billionaires to collect corporate welfare only undermines the game.
While the Luxury Tax acts as a soft salary cap, the lessons of WAR and the money saved overall taught many within the game to escalate the drive for data and new scientific discoveries.
NEXT Part 4: MEASURING BASEBALL WITH INVISIBLE RULERS