On August 3rd, the International Olympic Committee (IOC) announced the addition of baseball to the Olympic Games to be held in Tokyo, Japan in 2020.
The impact for baseball is tremendous as global efforts to grow the game will find government assistance and cooperation in areas currently neglected.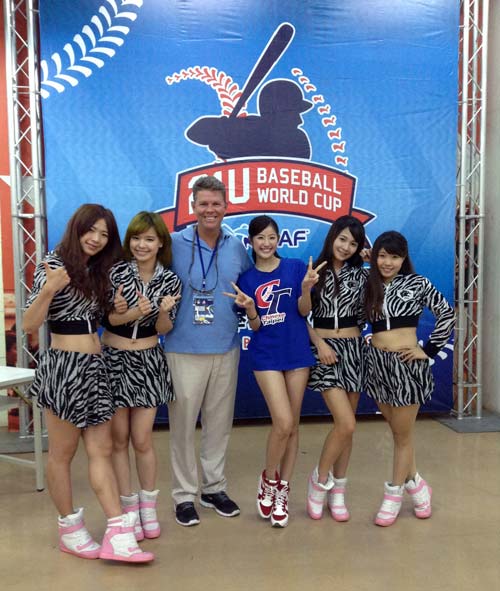 European baseball has continued growth over the past 20 years as witnessed by competitive leagues in the Netherlands, Italy, Germany and the Czech Republic.
In Asia, I've witnessed the unique style of play in Japan, Korea, Philippines and Taiwan which supply a rich professional environment that rivals North America.
In Latin America, baseball is entrenched in Venezuela, Colombia, and Brazil while Central America boasts Panama, Nicaragua, Guatemala and Honduras.

The Caribbean powers of Cuba, Dominican Republic, Curacao and Aruba have players dominating Major League Baseball as even the most casual fan recognizes. And of course North America with Mexico, Canada, Puerto Rico and the United States are hemispheric giants.
But, with the latest news from the IOC, countries that have loosely constructed baseball federations, which are secondary sports to king soccer, will now find much needed assistance from their national governments in order to compete at the Olympics.
China which began a professional league last year with teams in Beijing and Shanghai to name a couple, will now have its eye on growing the game in bigger proportions in order to compete with its neighbors for Olympic gold.
Russia, has a small federation with teams in Moscow and Saint Petersberg and could be competitive quickly with Rubles earmarked for baseball.
The Amateur Baseball Federation of India was founded in 1983 and thanks to the movie, Million Dollar Arm, brought to light the talent of players Rinku Singh and Dinesh Patel. India's population of 1.2 billion will see increased opportunities at the club, school and university levels as baseball's popularity grows with the aid of the official Olympic sanction.
South Africa and Hong Kong are already sending teams to tournaments that I've covered in Mexico and Japan. The energy and excitement found in their contingents is really impressive and hopeful for a brighter baseball future.
I have traveled to Chile three times in the past 2 years as an ambassador for the Orioles in search of talent, and have been treated to the sprouting roots of the game being played in Santiago, the capital. Baseball was first introduced to Chile by expats from Cuba, Venezuela and other southern hemispheric immigrants who settled under the majestic Andes mountains. In fact, the most popular team in Santiago is named after the Cuban Series Nacionales powerhouse, the Havana Industriales. American mining company executives who live in the northern part of Chile have created their own baseball league in Antofagasta and remains ripe for further development.
Argentina, with a rich tapestry of cultures from Spain, Germany, Italy, Israel and Japan has a national team and has been growing little leagues since 2008. Buenos Aires has baseball fields that is reaching out to its 13 million citizens and even has hosted MLB showcases, but is still far away from finding the heart of its youngsters because of the popularity of its dominant soccer programs. But, a renewed push for Olympic recognition could alter the current direction of baseball's attempt to find firm footing not only in Argentina but neighboring Uruguay and Paraguay that find themselves in similar baseball conditions.
There are many other nations that are discovering the productive properties that come with investing in baseball.
Let's hope that Japan in 2020 will be the crowning jewel to a true world series as baseball becomes a real game changer for people around the world.