"There will always be people who are ahead of the curve, and people who are behind the curve. But knowledge moves the curve." Bill James
As a kid growing up in small town Texas, endless summer was my dream built around organized and sandlot baseball. The elixir of cut grass, chalked lines, and wood bats was pure heaven to me. One year prior to the end of the school, my mother told me I was going to a church camp for some of the summer. After I threatened to run away from home (which only led to her packing my bag) I think I promised to go to Vacation Bible School every day to make up for the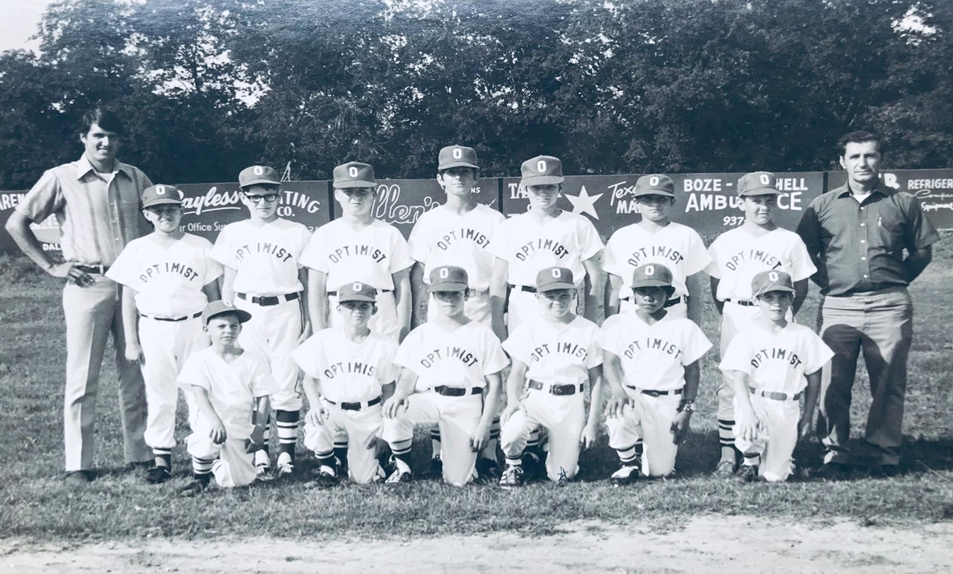 spiritual setback I would invite by missing the camp.  It was my best Faustian bargain because to miss baseball was equivalent to a Siberian winter or even worse, having to attend summer school.
As any male who grew up in the fifties and sixties can attest, most of the summer mornings were spent knocking on doors trying to get enough friends or non-friends to play a game. If we could get at least five or six guys we would be in business. It didn't matter if we were short of a few gloves because we would always share. The same with bats too. As for baseballs, well that could get a little sticky especially if we played in backyards where neighbor fences and dogs made it a challenge with foul balls. And yes, the movie Sandlot is on my top shelf next to the DVD player.
Years later, I came to realize playing with only a handful of players was an excellent prototype for developing skills. Running, throwing, catching, and hitting were more challenging because of the space involved. While we didn't have access to countless internet searches on launch angles and delivery transitions, we did learn how to play the game organically and it not only made us better, but it also gave us "new eyes" for the game.
Nowhere But Up
Fast forward to my time coaching baseball in south Florida where I had the opportunity to work with some of the top talent in the United States. Several of my players that I trained or coached are now stars in Major League Baseball (MLB), which is more of a testament to their commitment to the game and the level of competition they were weaned on. But I also had the fortune to work with several teams and programs with real challenges, some, you might say, had nowhere to go but up.
For these programs, simple was not simple. Just getting players to show up was difficult because many of the players had jobs, family commitments (babysitting siblings), or grade issues, thus it was roulette guessing who would be at practice each day. As a result, I would build practices around what I had to work with and most often it would be no more than 9 or 10 guys. Practicing with a handful of players forced me to adjust as a coach and ultimately led me to new discoveries.
Baseball development is centered around learned movement at the plate and in the field, coaches constantly teach techniques to help individuals learn the game. Simulating game situations is also an important component that connects movement with events likely faced by players. I found playing live situations as the most important part of preparation for teams but with limited players available I had to improvise.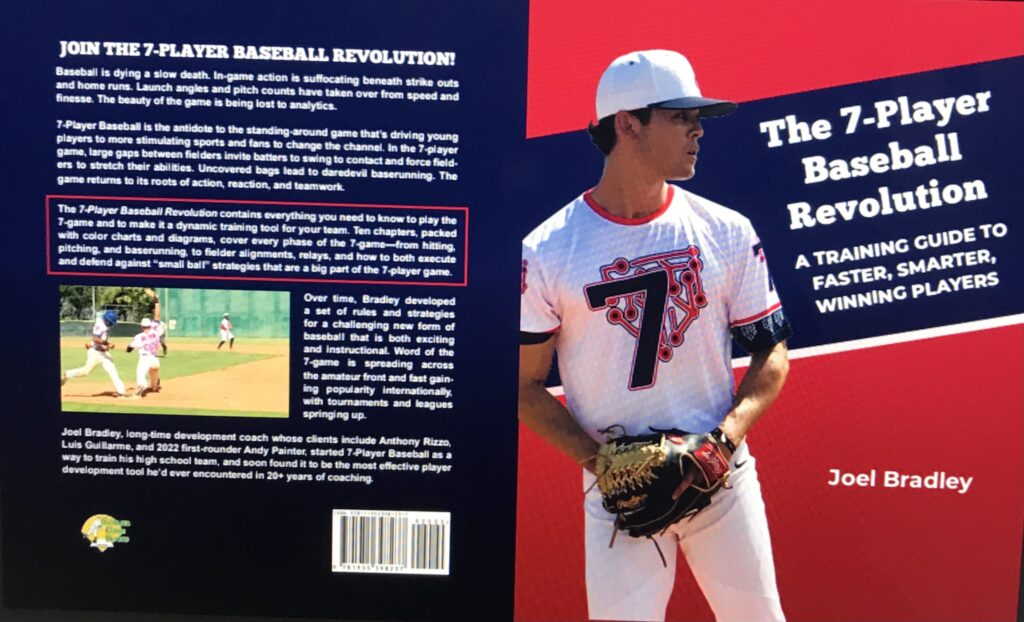 Seven Evolution
I slowly began constructing practices with seven players in the field and using the remaining players (2 or 3) to hit. Specifically, I would place two outfielders in the gaps (right-center and left-center) while and moving my shortstop behind the bag at second. I would then take my corner fielders and move them as far off the lines as possible that would match their lateral ability. The goal for my pitchers and catchers was to manage hitters and not try to strike them out but to work on throwing to hitter zones that played to the strength of the defensive alignment.
Hitters were told to play for contact to take advantage of the open spaces available as they looked out at the defense. Plate discipline of batters began to improve as swings were shortened. Bunts were attempted and began to create more opportunities to get on base. When the ball was put in play, players were asked to be aggressive and push the limits while running the bases. No coaches were on the field, so runners had to rely more upon their own judgement which was sometimes comical to watch but overall improved their game awareness.
Defensively, outfielders began taking better angles to eliminate balls getting by them. They were moving to areas of the field away from where the ball was in play in anticipation of the play growing. Their throws from the outfield were more urgent and relays with the infield were better performed to keep advancing runners from rounding bases.
Infielders showed better lateral agility and effort and started diving for baseballs normally out of their range. Improvised double plays were attempted as pitchers were covering bases away from the mound. Conditioning increased as well. The south Florida heat plays a big role in games, but our practices helped navigate fatigue better.
I soon found the seven-player defensive practice as a remarkable training tool. Players were developing better skills and learning new ones. I was surprised to see marked improvement by each player and as a team. As the practices improved so did the confidence of the players. For me, it was a throwback to the sandlot days when playing the game for fun brought new eyes.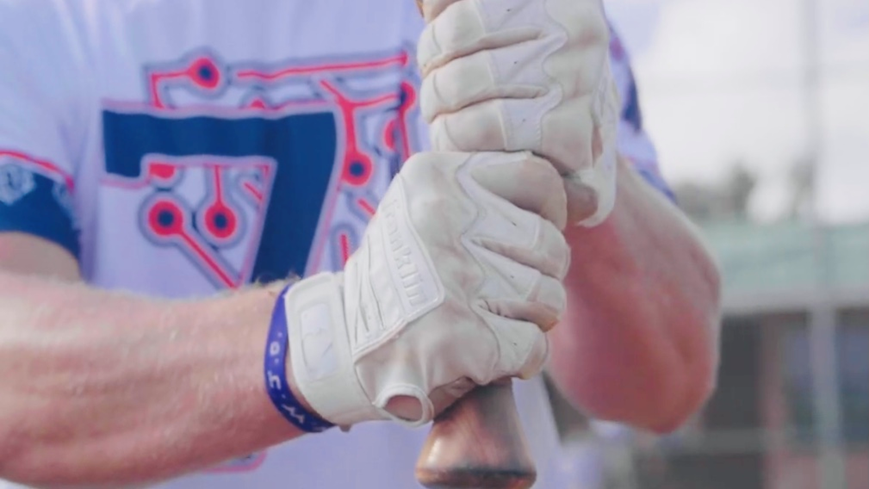 Trail Blazing
Today, I see the unique model of a 7-player game with the ability to accomplish two important goals: 1) a new way forward for player development lost in technocracy, and 2) the ability to reach younger audiences weaned on action entertainment.
With less players on the field action increases, defensive boundaries are tested, and more scoring is promoted. 7-player baseball forges a new approach to player development by emphasizing athletes that are no longer tied to a single position and are forced to expand their game awareness and responsibilities. It is a unique game that demands speed, agility, arm strength, bat control, game perception and I.Q. Fans will find the 7-player game fun and exciting, while the business of baseball will see the ability to reach the evasive Millennial generation and younger with a product that appeals to pace and action.