Baseball has long captured the attention and imagination of word professionals and none more than Ernest Lawrence Thayer, whom in 1888 wrote his immortal poem Casey at the Bat.
The poem captures so much of baseball's appeal by creating the drama of desperation's hope and the pitch by pitch involvement of the crowd. And of course, we feel the emotion when Casey strikes out to end the game with runners in scoring position.
Oh, somewhere in this favoured land the sun is shining bright,
The band is playing somewhere, and somewhere hearts are light;
And somewhere men are laughing, and somewhere children shout,
But there is no joy in Mudville—mighty Casey has struck out.
Mudville, the unflattering tag of a community associated with futility.
Thus, as I recently read an article about the baseball rich country of Venezuela and its present futility, I was reminded of my travel to this Latin American nation that has so much in natural and human resources but mired in socialism.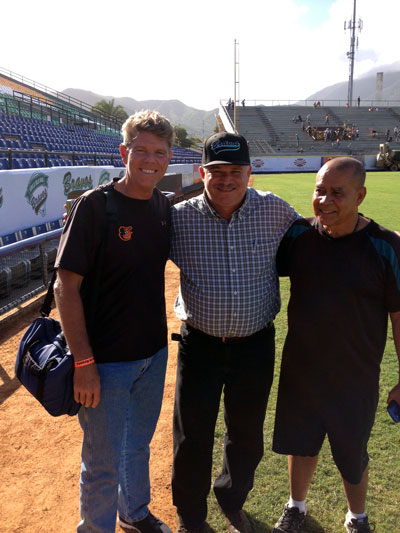 In the early days of 2014, I had the opportunity to travel to Venezuela for the Caribbean Series Championship between Cuba, Dominican Republic, Mexico, Puerto Rico and Venezuela. The annual series is a great week of baseball as fans from all over the Caribbean and Latin America meet to crown a regional champion and win bragging rights among their rival neighbors.
While the games were held on Margarita Island, a small island that acts similar to the Keys in Florida, the first leg of my trip took me to Caracas, the capital. The military presence was my first impression once I arrived.
The airport and the surrounding areas were under heavy patrol as evidenced by road blocks on my way to my hotel outside Caracas.
The Venezuelan government, under President Nicolas Maduro, has introduced a heavy hand in the affairs of the people since he succeeded Hugo Chavez in 2013. He continues the chavista movement, which is rule by decree and enforced by the military, which makes up one-third of the ministries under the control of current and former military officers.
It's important to mention that under Chavez, Venezuela functioned as best as expected under socialist dogma and law, which is to say the people had just enough to keep them from unified anarchy. Chavez's strategy was to use the vast oil resources of the country (which make up 95% of export earnings and 25% of GDP) as the cornerstone of his social programs.
He gave the people food and housing subsidies, medical services and educational programs for the poor and in turn created a populous dependent on its government for their daily needs. He also created "petro-diplomacy" where he sold oil at steep discounts to his neighbors in order to gain political currency and strategic dependence. He was able to succeed in his ambition especially when oil was trading at $110 barrel internationally, but ultimately he succumbed to cancer in 2013 and hand-picked Maduro to continue his message.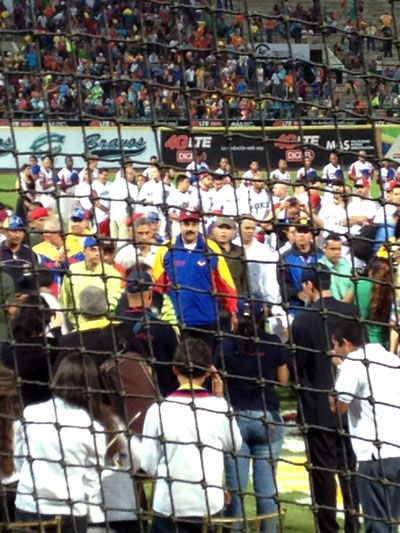 Today, Venezuela finds itself in turmoil because of the policies of its last two leaders as the strategy of building economic and diplomatic stability around oil and a death allegiance to socialism has brought the country to the brink of true chaos. With oil trading near $40 a barrel since 2015, the economy is in free fall with shortages in food, medical supplies and basic staples like toilet paper and soap. Water has also become rationed because of a severe drought effecting the dams that power two-thirds of Venezuela electricity and now has forced the government to shorten the public-sector labor force to two days in order to withstand the crisis.
The national currency (Bolivars) has seen an inflation rate of over 720% since 2015 with over 76% of the country living below the poverty line.
When I visited you could get seventy six "B's" to the dollar in the underground exchange. Today, the black-market exchange is over a thousand Bolivars to the U.S. dollar! If the news isn't morbid enough, consider the crime rate where homicide is twenty five times higher than the United States and is the highest in any city around the world not involved in war.
Even the national love of baseball has taken a serious blow as Major League Baseball has withdrawn its academies in Venezuela and has advised its organizations not to travel there.
Despite the mountain of bad news at every corner of this beautiful country, baseball is still being played in areas with limited resources and being played at a very high level.
Consider that over sixty five players from Venezuela are currently on MLB rosters with many more in the minor leagues. Players like Astros MVP candidate Jose Altuve, Rangers' middle infielders Elvis Andrus and Rougned Odor, Tigers hitting machine Victor Martinez and teammate legend Miguel Cabrera, Rockies star Carlos "Cargo" Gonzalez and Seattle Cy Young Award winner "King" Felix Hernandez and many more are impacting the highest level of baseball and are popular exports.
It is the grace of baseball that captures the hope of this Latin America Mudville and could lead the way out of the mire to a brighter future.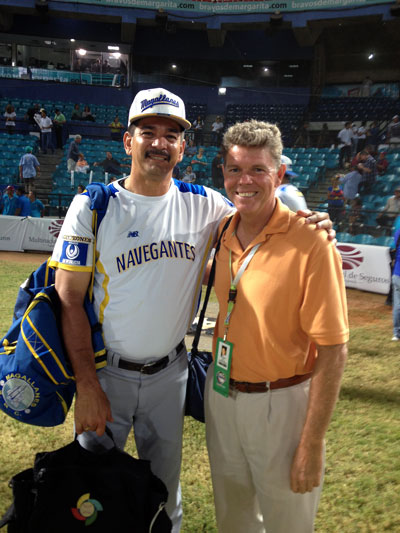 Baseball penetrates the national psyche in Venezuela like no other sport and has created opportunities for its citizens to participate and to join together in a communion of nationalism.
And nationalism is what is needed to throw off the bonds of servitude to tyranny.
Let's pray for the people of Venezuela and encourage our friends to look closer at our neighbors to the south.
And let's hope that this time Mudville will have Cabrera at the plate instead of Mighty Casey.